Meeple Mountain began life as a game night for a handful of people in 2014, and since then had grown into a full blown event organizer and board game media outlet.
MeepleMountain.com, a media outlet publishing modern board game reviews, family board game reviews, board game news, articles, high quality editorial content, and tabletop gaming videos. We exist to promote online and in-person communities by providing excellent board gaming experiences to gamers and non-gamers alike. Meeple Mountain's writing team has nearly 40 members; with authors from the USA, Canada, and the United Kingdom. If you're interested in having Meeple Mountain review your game, please contact us.
Meeple Mountain Events, a Nashville based board game event organizer. We're known for Nashville Game Night, Nashville's largest twice-monthly monthly gaming event with attendance in excess of 100. We're also known for Nashville Tabletop Day, the largest free all day board gaming event in town. Nashville Tabletop Day 2019 drew nearly 500 people from all over the Southeast with and prizes and giveaways in excess of $12,000 USD.
Who We Are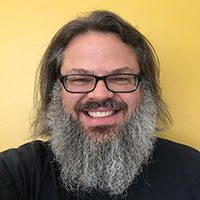 Andy Matthews – Founder, Editor, Owner
I'm the founder of Meeple Mountain, organizer for all Meeple Mountain events, and co-owner of the Meeple Mountain Board Game Cafe. I've been a software engineer for 20 years and have published 4 technical books. I've written hundreds of articles, reviews, and news stories over the past 12 years. I'm a father to 4, husband to 1, lover of games, books, and movies, and all around nice guy. You can reach me on twitter @commadelimited, or by email andy@meeplemountain.com
Read the articles I've written.
---
We are a participant in the Amazon Services LLC Associates Program, an affiliate advertising program designed to provide a means for us to earn fees by linking to Amazon.com and affiliated sites.